Location and contact:
Address:
47, Okhla Phase II,
Sanjay Colony II,
Pocket Z,
Okhla Phase II,
Okhla Industrial Estate,
New Delhi,
Delhi 110020,
India
Telephone:
+91 11 4173 0047
Email:
hello@naospirits.com
Website:
NAO Spirits Distillery
Hidden away in the back corner of a massive bottling facility lies a tiny shed which the team at NAO lovingly call their distillery. What started off as a location to make sure their small guys stayed out of the way of the "real work", has quickly turned into the place people hang around outside of, trying to get a glimpse of what is being worked on inside – or that's what they believe at least.
NAO spirits's distillery is the heart and soul of their little – quite literally, since their Copper Pot Still is called Agotha, which means "Good Hearted" in Hungarian (Hungary is where she was built). Agotha is also the reason they can call our Gin a London Dry, since it is a style which can only be made in traditional copper pot stills.
The distillery also happens to be the second home for our distillers who like to refer to themselves as the Guardians of the Gin (they don't get out much). It is here that they distill, experiment, drink, chill, clean and sometimes even sleep.
NAO Spirits Distillery Brands:
The only London dry gin made in India. Copper pot distilled with botanicals sourced from India and around the world. This gin has clean juniper and fresh lemon peel on the nose and a zing of ginger on the finish. In 2015, the world was going through a "Gin-aissance" and yet, two bar owners in Delhi who waited expectantly for the tsunami of Gin brands were left high and dry. The country where Gin & Tonic was invented and where exotic gin botanicals are found in most home kitchens was still in the dark ages of Gin. If they wanted Gin, they were going to have to make it themselves. They stepped out from behind the bar, got themselves a copper pot still and experimented with every spice, herb and fruit they could find. They found a lot, they distilled a lot, they tasted a lot and they fell down a lot. With a little bit of luck and a lot of help, they found a recipe they loved enough to not just want to serve at their own bar but to take to the rest of the country and the world. "Greater Than" or ">" is their London Dry Gin made…
Distilled in India with foraged Himalayan Juniper and locally sourced botanicals, Hapusa is a gin that is uniquely Indian. In Sanskrit, Juniper is called 'Hapusa', and it is this which gives their Gin not only its name but its untamed aroma and flavour. Found near the snow line in the Himalayas, this elusive Juniper Berry provides a beautiful structure around which the rest of their botanicals are purposefully arranged. These botanicals come from all across the country to bring together its varied flavours, cuisines and cultures to make this a real journey in a glass. From the Pine forests in the Himalayas, your taste buds venture along the banks of the Hooghly River, through the monsoon forests of Tamil Nadu and finally end their journey in the lush spice farms of Goa.
Hidden away in the back corner of a massive bottling facility lies a tiny shed which the team at NAO lovingly call their distillery. What started off as a location to make sure their small guys stayed out of the way of the "real work", has quickly turned into the place people hang around outside of, trying to get a glimpse of what is being worked on inside – or that's what they believe at least. NAO spirits's distillery is the heart and soul of their little – quite literally, since their Copper Pot Still is called Agotha, which means…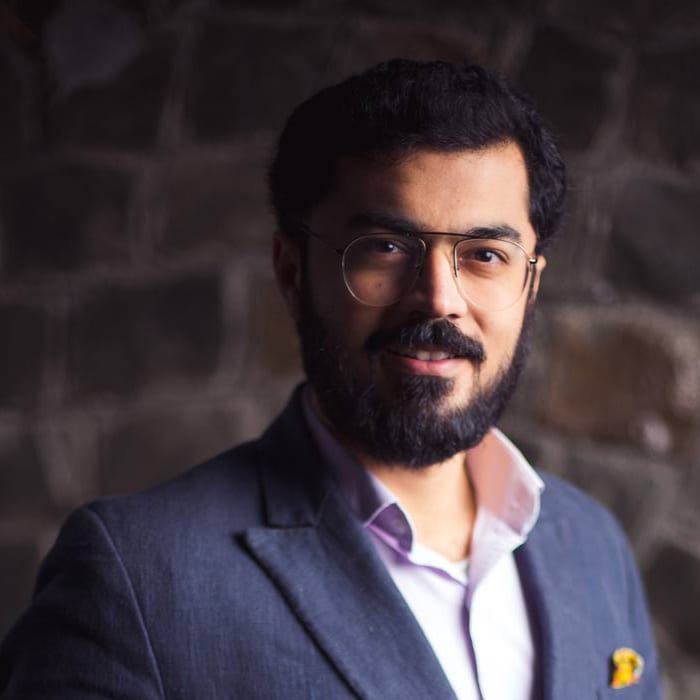 Gin & tonic was the creation of the British in India. It was introduced as a way of making quinine – used to combat malaria – taste less bitter. But the Indian spirits market has always been dominated by whisky and rum. Is that about to change? We caught up with the Guild's first member from India, Anand Virmani, who launched his first brand of Indian-made London Dry Gin in the country this year. THE GIN GUILD: Is India experiencing the gin revolution, or is gin growth much slower than in the UK or Europe? Is this market for premium…